The best dental camera in the world might not even be one.
dental
eye

pad

The dentaleyepad is more than just another dental camera.
It has never been so easy to make perfect dental recordings. Also it has never been so much fun.
Why? Each tooth is displayed in over size, every detail is exactly identifiable and in focus. Everything is easy to use and the depth of field is overwhelming.
The dentaleyepad is the next evolutionary stage in dental photography.
A lot of innovations and patents are implemented in our dentaleyepad.

We would like to introduce some of them here.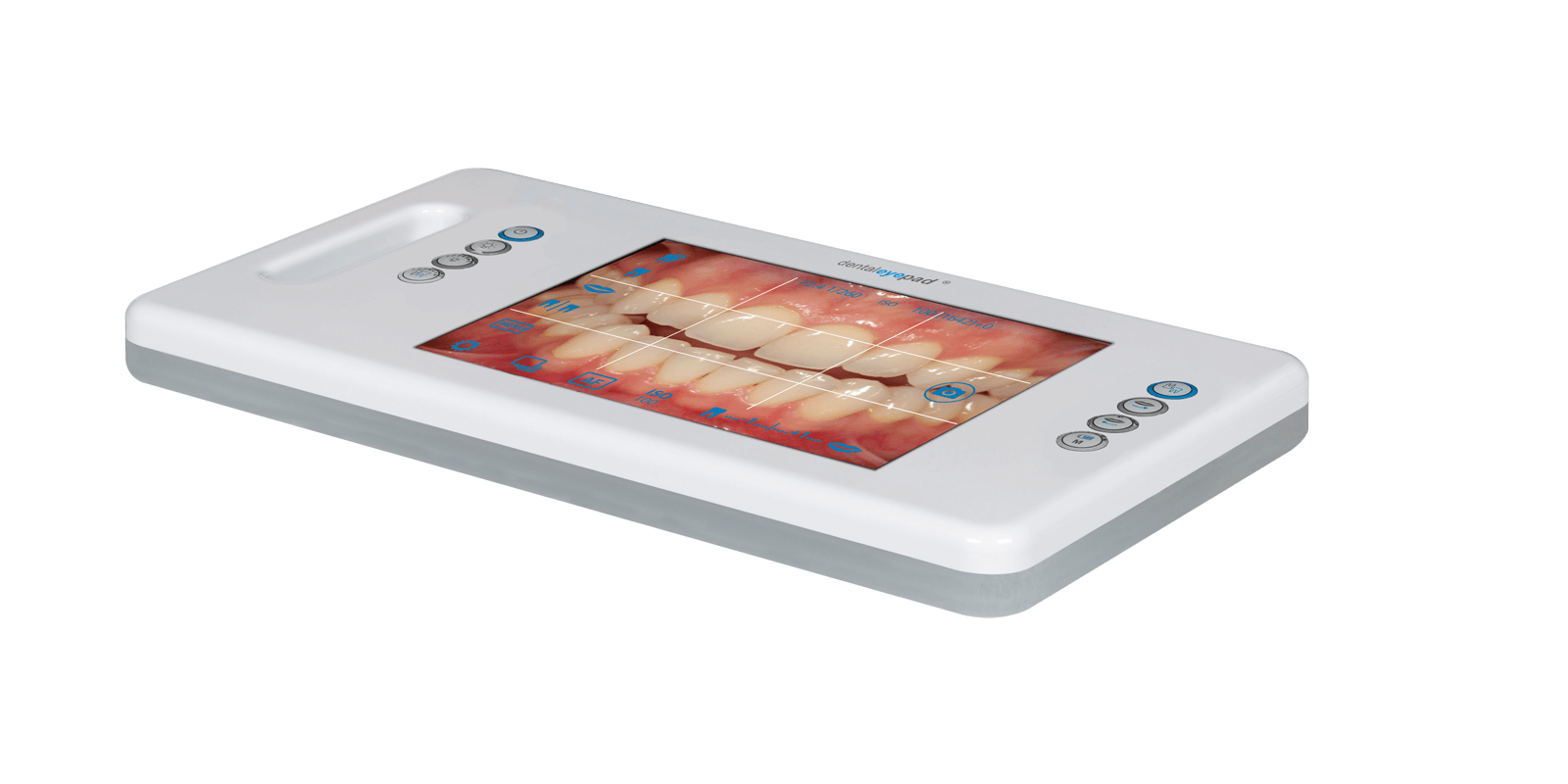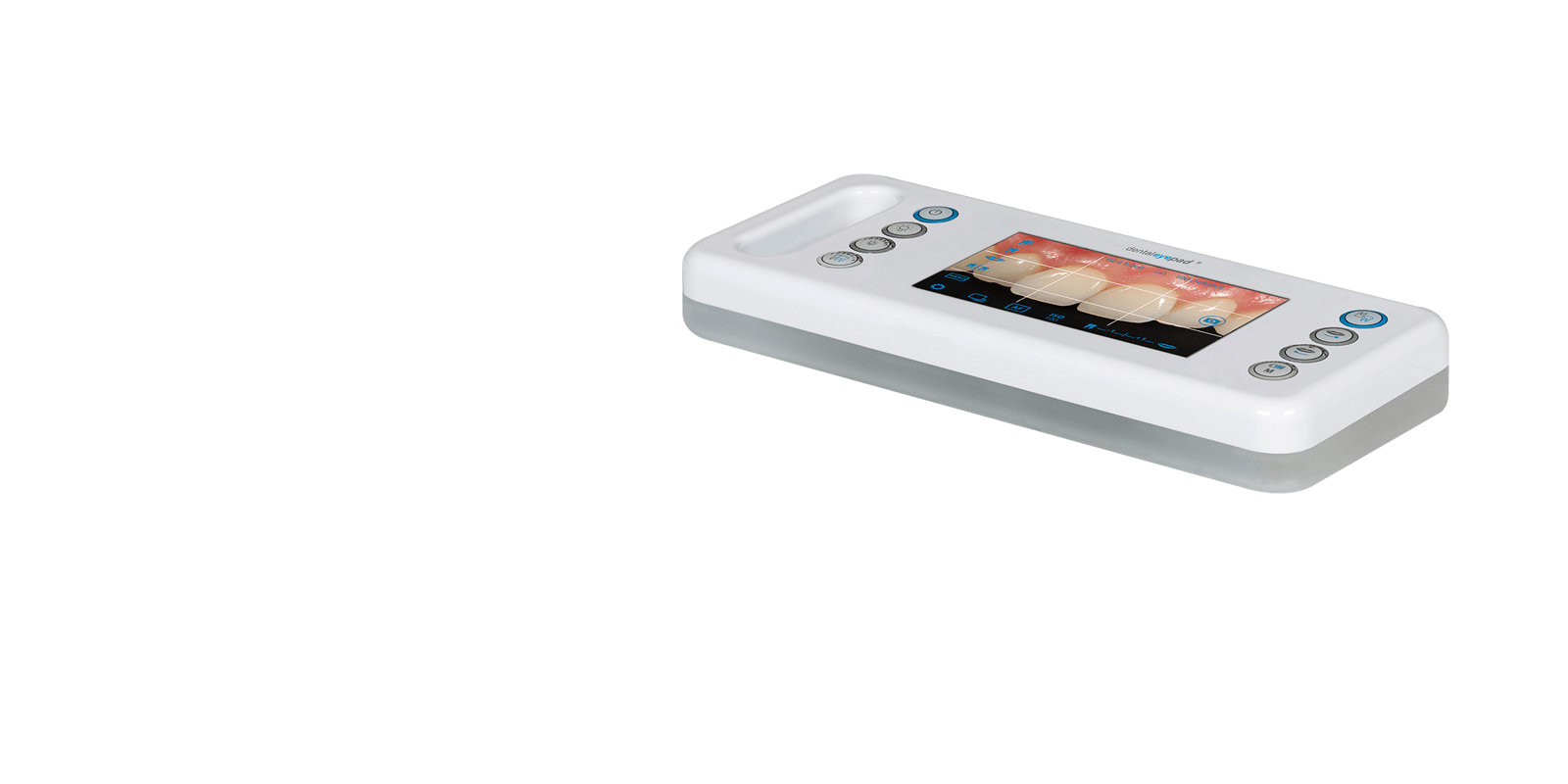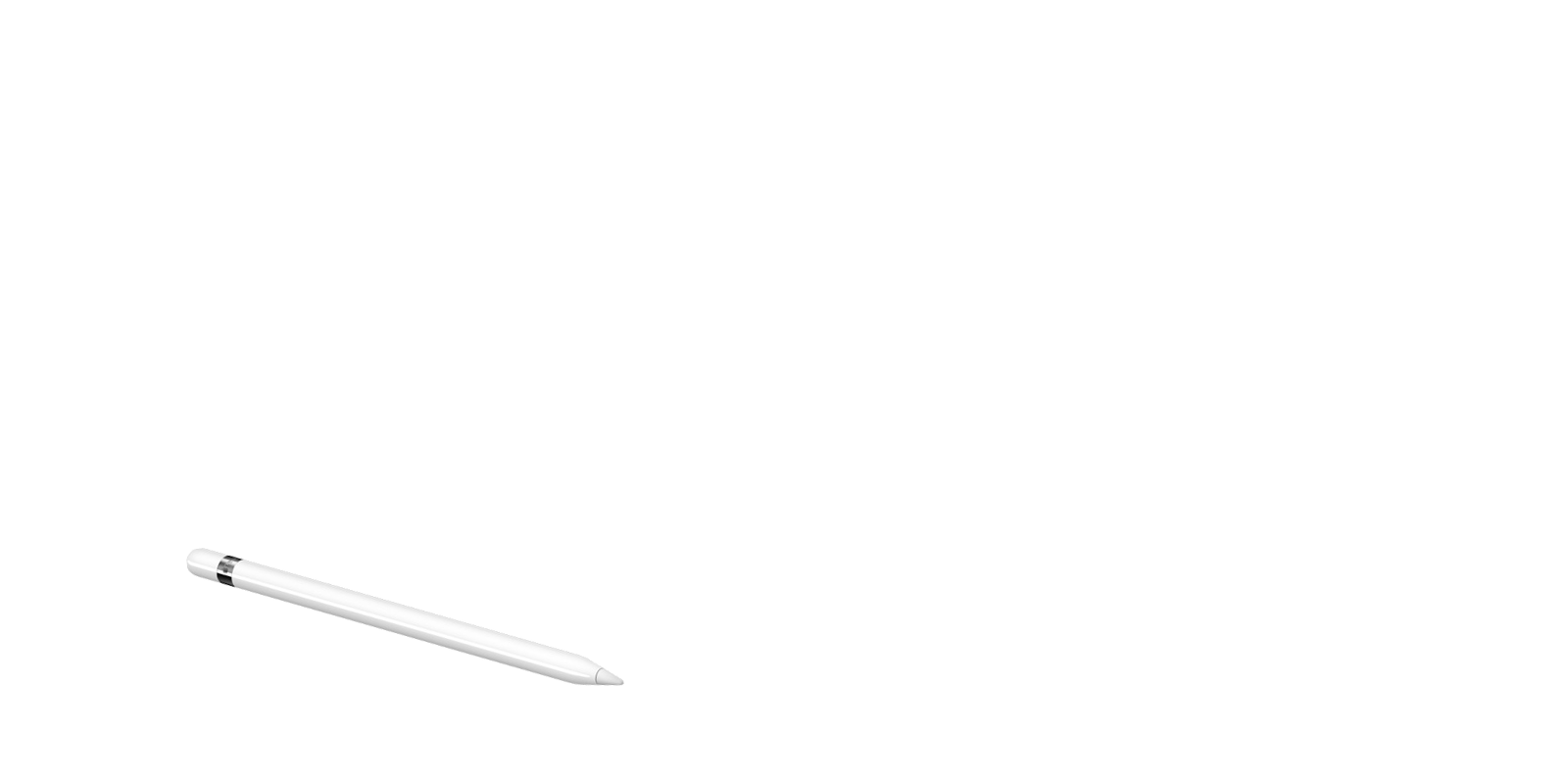 ---
Easy to handle is fun.
So familiar yet quite new: The dentaleyepad applies a completely new kind of operation in dental photography.
You can use the tip of your finger to touch or swipe or make entries with a pen.
You advise your camera and point out what is important for you.
---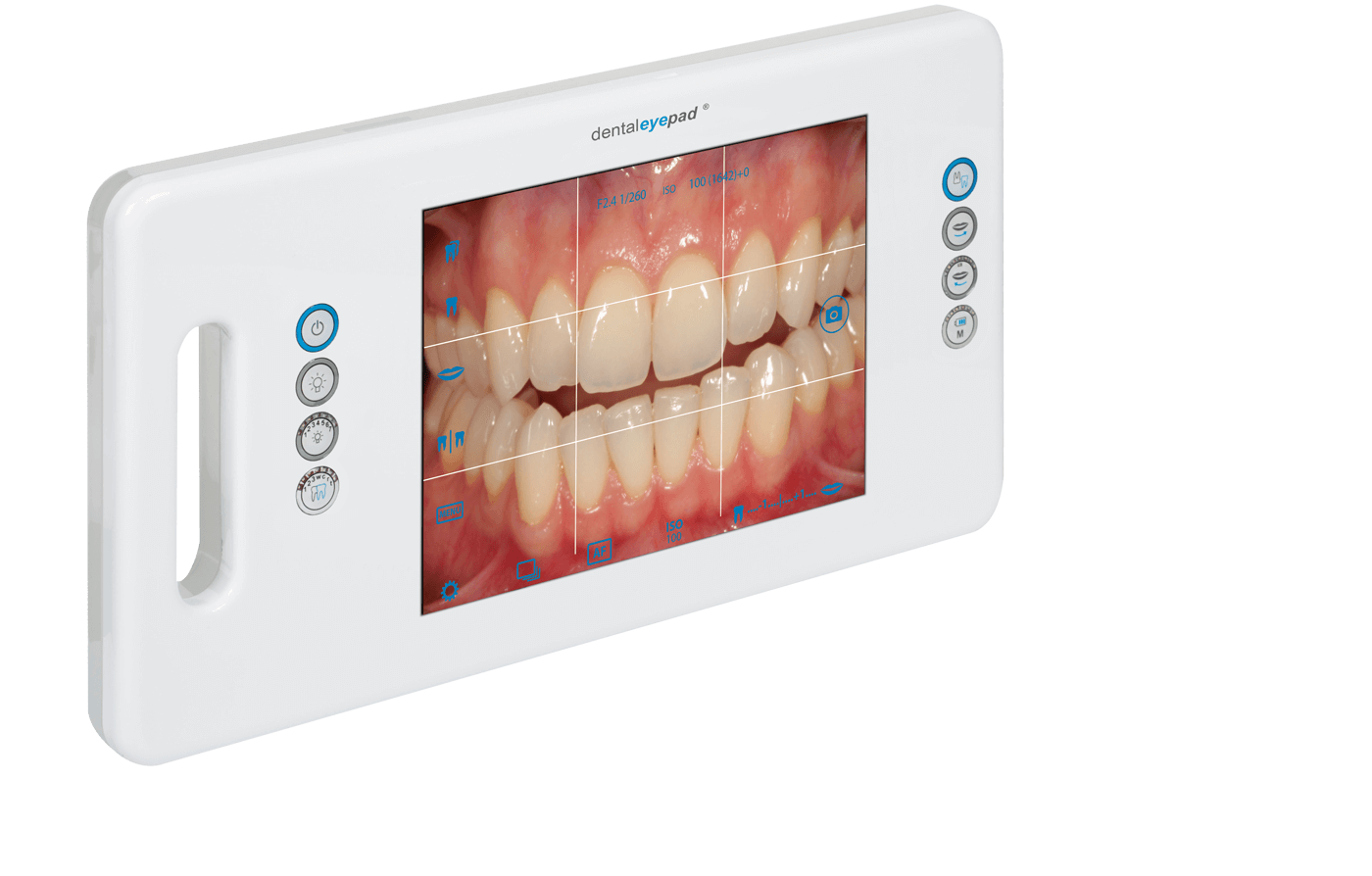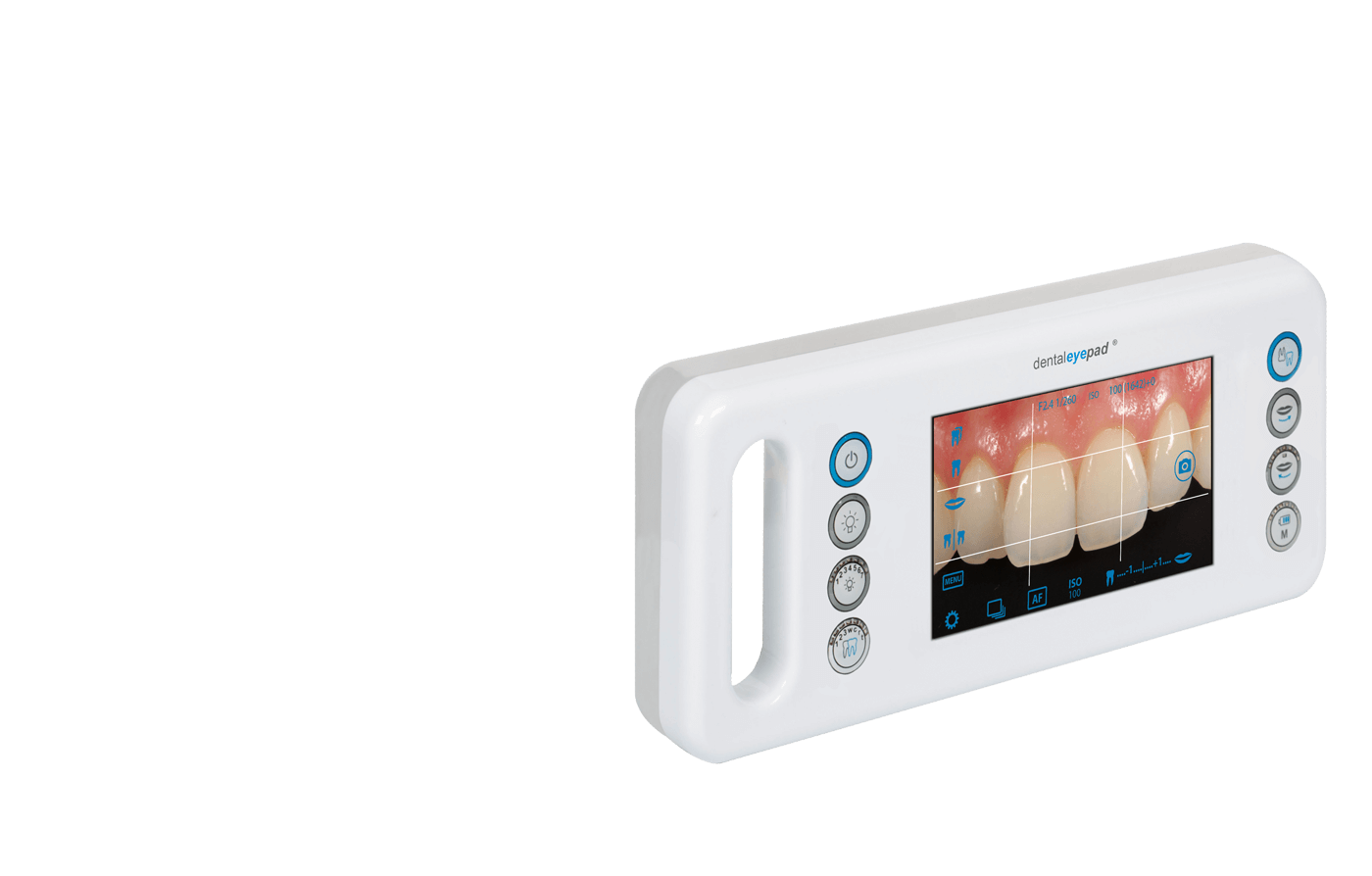 ---
Easy communication.
Two or three tips of your finger and the image is on it's way to your dental technician. Directly from your treatment site.
Communication must be that simple.
---
A color standard as used by the film industry.
The dentaleyepad pro A2 and the dentaleyepad pro S3 Display
use the same color specifications as used by the cinema industry. The larger range of colors make the teeth look more realistic
and authentic.
---
The first extraoral camera which is also an intraoral camera.
You want to show your patient instant live pictures from within his own mouth? No Problem. The optional plug-in
intraoral camera is small and handy. Your patient holds the dentaleyepad and you take care of the camera. The perfect marketing tool
for your practice.
---
The perfect workflow with automatic saving of time
Sofort nach der Aufnahme werden die Bilder ohne ihr Zutun automatisch auf ihren lokalen Praxisserver übertragen. Dort werden sie direkt dem aktuellen Patienten zugeordnet. Sie brauchen sich um nichts mehr kümmern, so muss das sein.