Shipping and distribution, marketing
Hello I am Charlotte,
my dad's company manufactures dental photography equipment and accessories. These are very popular and are shipped all over the world.
Unfortunately, he and his team is very busy, so I am looking for support this way.
If you are interested please contact
right away under 07352 93 006
Many greetings, Charlotte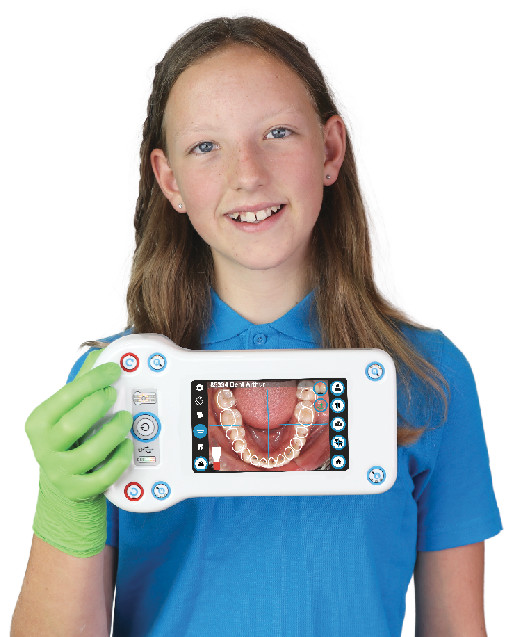 Based in Ochsenhausen, Germany, doctorseyes GmbH is an innovative company with more than 20 years of experience in the dental industry. We are specialized in dental photography. We are the market leader throughout Europe in this small but select market niche.
However, our products are also used in Japan, USA and Australia.
As a competent partner for digital integration in the dental sector, we will continue to focus on expansion in the coming years.
Job 1: Order processing and shipping:
We are looking for an employee for our order processing and shipping department.

Your responsibilities will include:
Processing of customer orders and preparation of shipping documents

Supervision of order processing from order to shipment
Communication with customers and suppliers to coordinate delivery dates
Support of the sales team in the preparation of quotations and order negotiations
Manage inventory levels and ensure product availability
We are looking for a reliable employee with the following qualifications:
Completed commercial training or comparable qualification

Experience in order processing and shipping document preparation
Good knowledge of MS Office
Good knowledge of German and English, both written and spoken
Ability to work in a team, under pressure and on own initiative
We offer you a responsible position in a dynamic working environment as well as the opportunity for personal development.
Besides we can offer you:

Very flexible working hours

tax-free shopping vouchers
nice colleagues
Extensive training by employees with many years of experience

Good working atmosphere (only long-term colleagues, no fluctuation)
If you are interested in this challenge, we look forward to receiving your application:
doctorseyes GmbH, Abbey St. 28 88416 Ochsenhausen Phone 07352 93 006
Job 2:


Marketing and sales all-rounder


:
We are looking for a sales and marketing all-rounder with the talent to take our customers' hearts by storm while having a super organized workflow for order processing.
You are the mastermind who takes our marketing strategies and sales activities to the next level while keeping a cool head in order processing.
Your duties will include:
You are responsible for the implementation of marketing strategies for customer acquisition and retention

You'll create cool marketing materials, like flyers, brochures, newsletters, and invent new creative ways to reach our target audience

You maintain contact with our international sales partners

You coordinate order processing from A to Z, from quotation preparation to order confirmation and delivery date monitoring

You take care of international shipments

You proactively communicate with customers, suppliers and our staff to ensure smooth order processing

You support the sales team with administrative tasks and are a true Excel artist
We are looking for a reliable employee with the following qualifications:
an education in the field of marketing, sales or comparable qualification

You bring at least 3 years of professional experience in sales and/or marketing and have also already gained experience in order processing

You are a superhero at creating marketing materials and have a deep understanding of marketing strategies

You are a communicative and confident sales professional with a knack for customer relations

You are flexible and team-oriented and love to work independently and proactively

You are fluent in written and spoken German and English

You ideally have experience with indesign or affinity and are a real Excel artist
We offer you a responsible position in a dynamic working environment as well as the opportunity for personal development.
Besides we can offer you:

Very flexible working hours

tax-free shopping vouchers
nice colleagues
Extensive training by employees with many years of experience

Good working atmosphere (only long-term colleagues, no fluctuation)
If you are interested in this challenge, we look forward to receiving your application:
doctorseyes GmbH, Abbey St. 28 88416 Ochsenhausen Phone 07352 93 006
Please also send an email to ah@doctorseyes.de